Leading the Emerging Horizon
of the Future of Food
Luminous Brands was found serves better you consumer brands' stakeholders who seek long-term value creation though progressively influences consumer behavior change accelerates better for CPG food industry, and contributes to sustainable future food system.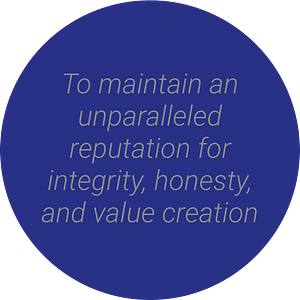 Erin is purpose-driven brand strategist who is committed transformation of healthy future food system. Her strategic thinking is best in class, and she is very fun to work with. Her collaborative style and passion for health and social welfare are inspiring. She delivered exceptional work to move business forward.
Everette Anderson – Senior Vice President, Bristol Bay Seafood Investments
Erin's wide knowledge of organic-and-natural food business is asset to company seeking growth the industry! Her ability to think strategically and act decisively provided vital leadership to team make the Ella's Kitchen US launch success. I would not hesitate to recommend Erin look improve their impact on market
Royce Milam, President, New Day Global Food Sales, Chief Sales Officer, Ella's Kitchen
Erin successfully revitalized the growth trajectory of company and brand to propel the business adolescence toward longer-term growth. At transformed company, leading total Reorganization initiative, Brand Repositioning Strategy, and Operational Infrastructure installation, while skillfully challenging and inspiring the team to achieve the brand and business results, doubling sales and EBITA within the first year.
Steve Brinn, CEO Raptor Group, Chairman Acme Valley
Erin is expert at bring brands to life. She is intelligent, intuitive, true professional that always seems to over deliver no matter how lofty the expectation. Any team seeking grow their business and enhance their brand would well served to enlist Erin's help. I would highly recommend her.
Matt Fuller – President ProBar LLC, former President at Bare Snacks
Erin brilliantly it Brand Revitalization initiative for company. She these brought ideas that life with clarity, consistency, and as vitality – to fully dimensionalize brand experience to attract bigger customers and grow our bottom line.
John Gibb – Founder of High Key Snacks, Managing Partner at Summit Venture Management
Luminous Purpose
Transforming our food system has been the central purpose and motivation for growing world-class better-for-you brands that positively impact consumer health on a magnified scale and enable a more vital future for our communities and planet.
Luminous Brands helps executives and entrepreneurs become better leaders, make more informed decisions and accelerate their company's growth in the modern era of sustainable food systems.
Whether it be an advisory, consulting or interim or fractional CEO, or CMO role, Luminous Brands is dedicated to maximizing your potential by understanding what opportunities have the potential to grow faster, or make the greatest impact to create amazing outcomes.
Imagine where you will be a year from now as a result.
The choices about what we eat represent our single biggest daily opportunity to change our environmental footprint. We eat the change to be the change of our healthy future food system.
Luminous Brands is driven to champion the change we want to see in the world, by advancing the strategic growth of one better for-you brand after another.
Luminous Clients are pragmatic visionaries and innovative entrepreneurs who share the common vision to transform our food system for a livable healthy future.
A typical client has revenues from $1 million to $100 million and is privately held or recently PE/VC financed. Luminous offers companies that are too small for big consulting agencies the same level of professionalism that they would receive from a Big 4 strategic consulting firm that only serves much larger companies.
There are few challenges Erin has not faced or solved. She understands the kinds of unique challenges successful leaders can face along their leadership journey. She builds a culture of purpose to elevate the mission around which to lead teams.
Her 25 years of experience helps executives and entrepreneurs to become better leaders, gain greater perspective to overcome obstacles, make more informed decisions, and accelerate your company's growth.