Food-obsessed, insatiably curious culture enthusiast, and a long-time advocate for public health, Erin is passionate about changing the way the world eats. Transforming our food system is her central motivation for building successful world-class natural and organic, better-for-you CPG brands that beneficially impact consumer health on a magnified scale.
Erin is an accomplished C-Suite Leader, Consultant, Brand Strategist, and Advisor with twenty-five years of trailblazing leadership in building, reforming, and transforming CPG/FMCG food and beverage brands and healthy lifestyle categories.
Her mission to grow emerging healthy-living brands to exit-readiness for scalable acquisition has accomplished a positive impact beyond her wildest expectations with six VC/PE-backed successful exits for Bare Snacks to PepsiCo, Kevita, Probiotic Functional Beverage to PepsiCo, Bird's Eye to Dean Foods (now Ella's Kitchen to Hain Celestial; Annie's to GM; Saag's Specialty Meats to Hormel Foods; Bird's Eye Frozen Food to Dean Foods, (now ConAgra).
Erin earned a Bachelor's degree from Smith College, a Post-graduate degree from Sotheby's Art & Auction House in London, an MBA from UC Berkeley Haas School of Business, and Executive Education from Kellogg School of Management.
The unimaginable satisfaction that comes from having a positive effect on the lives of consumers continues to drive her mission to impact the health of our world positively.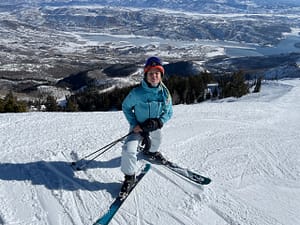 When Erin is not forwarding the future of food, you will find her on a boat somewhere in Puget Sound or chasing powder across the wild mountains of the Far West.
Phone: 415-860-5291
Email: erin@luminousbrands.net