Kevita Sparkling Probiotic Drink Attracted PepsiCo Acquisition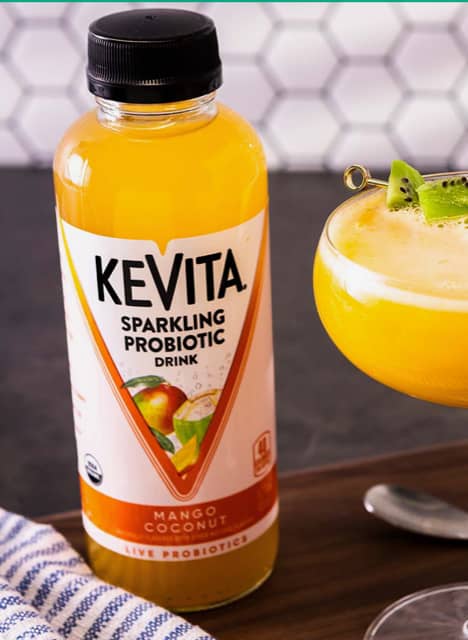 The recently launched KeVita brand sought traction on the over-crowded, single-serve, better-for-you beverage shelves. By developing bold, consumer-centric strategies with guerrilla tactics full of immersive brand experiences to build word-of-mouth brand buzz from thirsty fanatic consumers, the early-stage Kevita brand quickly gained traction to establish itself as the fastest-growing niche brand in the better-for-you functional beverage category.
The catalytic impact of Kevita's dynamic disruption to the natural-and-organic, ready-to-drink beverage category ignited the rapid innovation of functional drinks to transform the RTD beverage shelves with more nutritional choices and positively influence consumer behavior change.
Kevita's accelerated growth and category leadership attracted PepsiCo to acquire the brand. The brand fulfilled its strategy to focus on healthier options to meet the changing consumer demands, diversify its portfolio product lines, positively impact consumer health on a magnified scale and enable a much bigger future for the global food and beverage leader.
Bare Snacks Attracted PepsiCo Acquisition
To transform the potential of a young brand into a high-growth emerging brand with the capacity to positively impact the health of our consumers and our food system, outside-the-box thinking was needed. We collaboratively develop actionable brand and marketing strategies designed to disrupt the conventional snack category.
Erin created a brand strategy to zig where others zagged. A new clean, minimal, transparent, black-bag-cool was developed for the purpose-driven brand with a marketing edge to hook consumer fanatics "at hello" to set the brand apart from the crowd for scalable growth within the essential snack nutrition movement.
A bold product innovation roadmap accelerated the brand team's ability to expand the product portfolio across multiple distribution channels and grow market share and sales revenue. Bare Snacks has become the leading brand in the baked fruit and vegetable snack category and improve people's lives by providing healthy snack food.
PepsiCo acquired the promising young company to expand its better-for-you portfolio into the growing alternachip category. The Bare acquisition substantially boosted PepsiCo's business by diversifying its product lines, increasing market share and profit, and meeting changing consumer needs with better-for-you snacks. More importantly, the brand positively impacted consumer health on a magnified scale and enabled a much bigger future for the global food and beverage leader.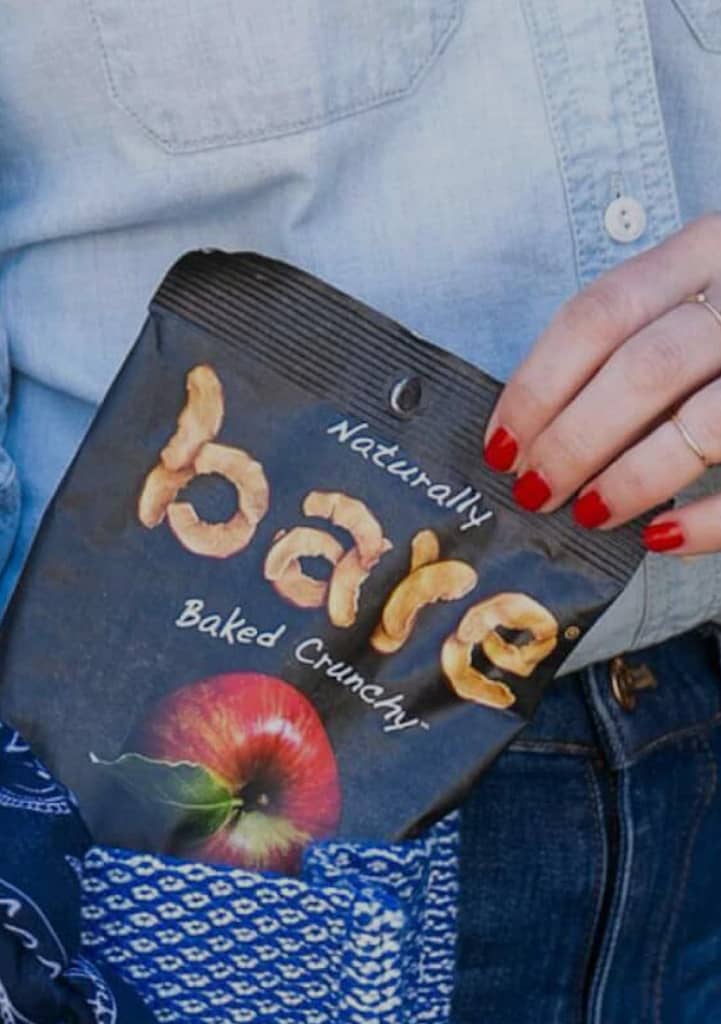 Ella's Kitchen Organic Baby Food Attracted Hain Celestial Acquisition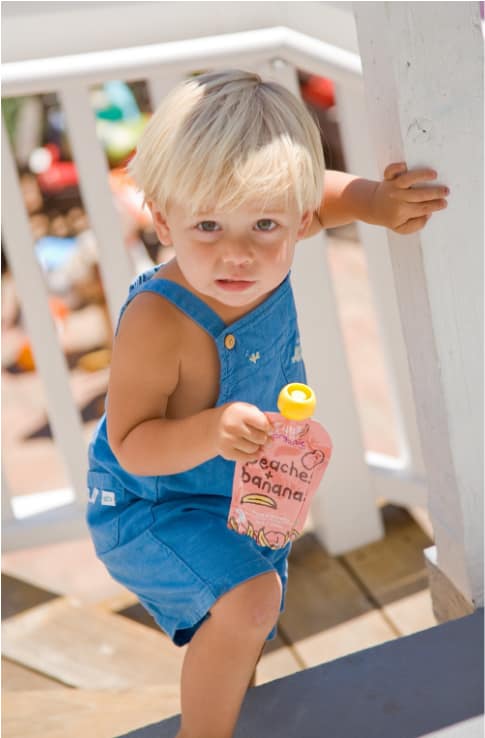 Launching the UK-based Ella's Kitchen Organic Baby Food brand into the US market with limited resources required a radical game plan. We developed sales & marketing strategies that harnessed the revolutionary relevance of the first-to-market baby food brand to offer organic food in flexible pouches. The category disruptor would be a game-changer for moms, babies, and the category.
We designed dynamic, consumer-centric marketing strategies to leverage the buzz of mommy influencers, "Queen Bees," to swarm from coast to coast and ignite consumer demand. The disruptive brand's rapid growth achieved a category leadership position and sales revenue growth to $70MM in four years.
Its success attracted the attention of Hain Celestial. The company acquired the brand as part of its business strategy to accelerate the growth of better-for-you brands into a new global Infant, Toddler, and Kids Division dedicated to bringing natural-and-organic nutritional feeding options to a worldwide consumer base.
Annie's Attracted General Mills Acquisition
Forging a trail untrodden that leads to lasting change in our food system and positively impacts consumer and planet health is a tall ask.
Annie's needed a strategic growth plan to grow from a single product line into multiple product lines across various categories and dayparts. We developed bold, consumer-centric strategies and aggressive new product innovation roadmaps to accelerate sales revenue growth and market share. Annie's quickly established itself as the leading organic kids' brand and Organic Food CPG category in the US Market.
The result attracted General Mills to acquire the company as part of its strategy to expand its organic food portfolio. The acquisition allowed a more significant presence in the natural-and-organic food aisles to energize the company's sales and profits and meet regenerative agriculture's business and planetary imperative for the brand's future.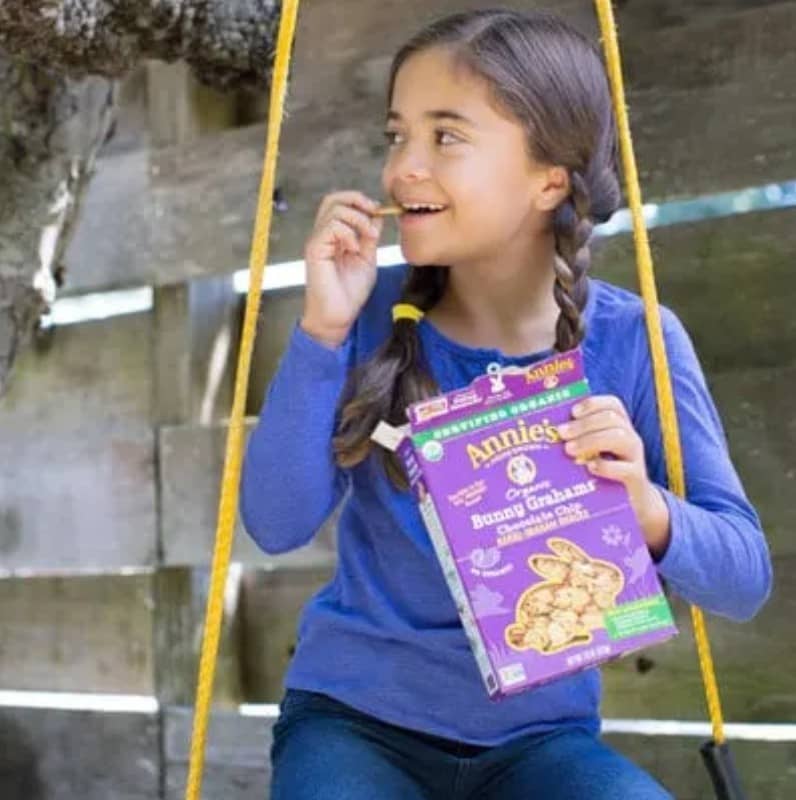 Premier Protein Boosted IPO Launch Valuation Of Bellring Brands
We developed a new growth strategy for Post Holdings Venture's Premier Protein brand. An impactful new product roadmap was created, using market research data mining to identify growing consumer trends and an innovative rollout strategy for new product lines and line extensions.
Year after year, the annual sales growth of +30% contributed to a successful IPO for Bellring Brands, including Premier Protein, PowerBar, and Joint Juice.
Birds Eye Attracted Acquisition
The Bird's Eye brand needed rejuvenation. Innovative consumer-driven strategies renewed the brand's dynamic relevance and ignited growth, including repositioning, sku rationalization, and product and Ops improvements to innovation.
Pioneered a new value-added category: – One Step Frozen Skillet Meals "VOILA!". Propelled product ideation, commercialization, and go-to-market rollout.
The renewed brand innovation reversed revenue loss to soaring revenue growth (+58% vs. YA), market share gains, new channels, and robust ROI, resulting in a successful exit to Dean Foods followed by Pinnacle Foods, now ConAgra.
Acme Valley Redefined the Premium Ice Cream Category in the Pacific Northwest
A regional ice cream business was seeking to break out from the grip of the humdrum status quo to actualize its potential growth in the marketplace.
Acme needed a brand strategy to reposition the brand to become dynamically relevant, as well as infrastructure to accommodate the scale required for growth. In addition, Erin successfully introduced new products to open new channels and developed strategic partnerships with suppliers and distributors, retail, D2C online, and high-growth healthy food service retailers.
This early-stage brand was transformed into a fast-growing emerging brand in the premium ice cream category, capturing competitor ACV and market share and increasing revenues by +87% in the first year, taking the category by storm.
Tahoe Ski Town Transformed for Growth and Urban Justice
A Sierra ski town was seeking to change its image to become a sustainable year-round living destination. The municipality needed a brand strategy to actualize its vision for urban transformation.
Erin led the strategy to identify the benefits of the living experience balanced with the local concerns for development. By building consensus across disparate stakeholders, we could unite the residents and business owners around a shared purpose for buy-in to a new positioning platform: TRUCKEE: BASE CAMP FOR A BIG LIFE.
The transformed perception from the repositioning successfully attracted cultural creatives and remote professionals seeking a balanced life outside the city. The influx of new residents stimulated community investment to provide more sustainable year-round work opportunities for resort workers. It narrowed the income divide to make Truckee a more just city. The Wall Street Journal proclaimed Truckee as "The Coolest, Under-the-Radar Ski Town in the American West" in 2019.